Our charity efforts hit a new high
Published: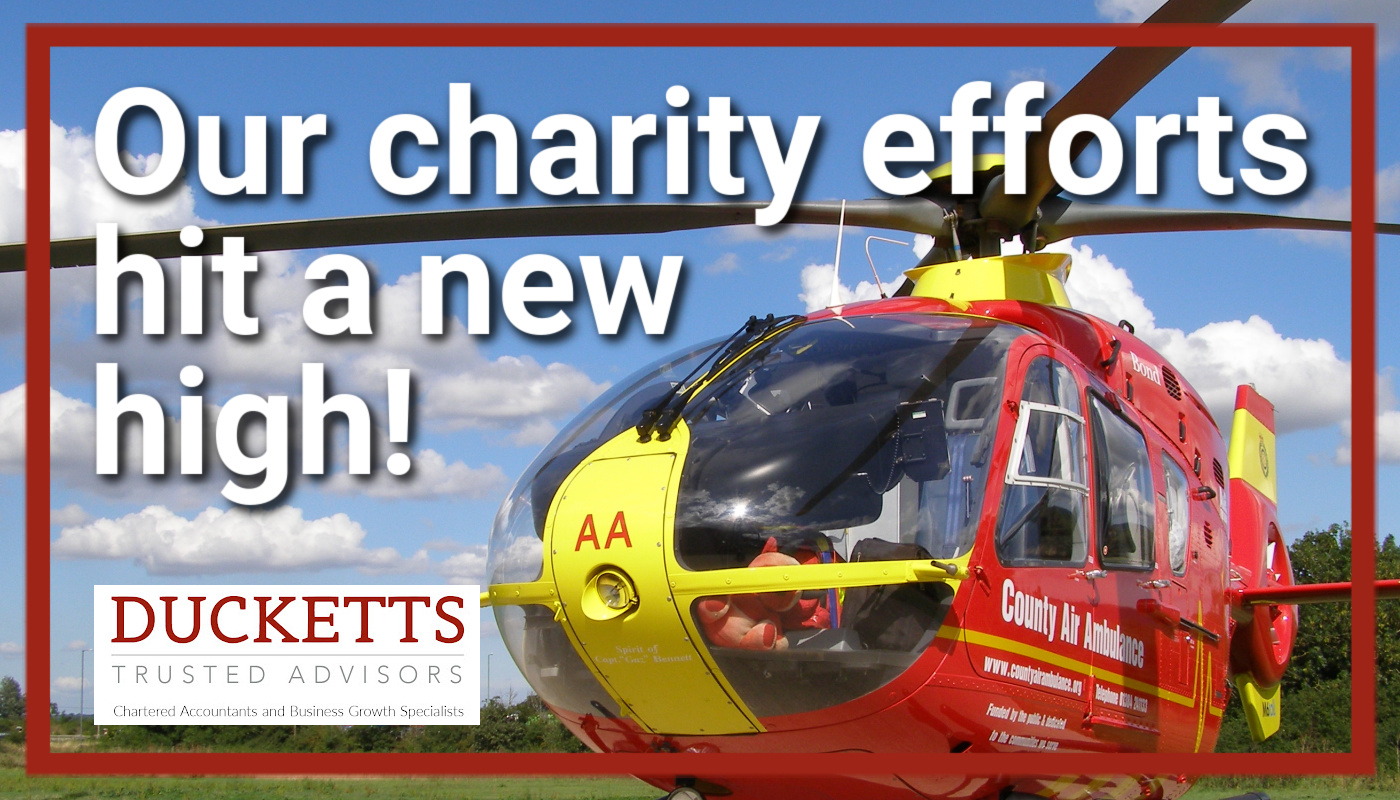 We're proud to support the Midlands Air Ambulance Charity.
For this year's Charity Golf Day, we're proud to be supporting the Midlands Air Ambulance. This is an incredible charity that operates and funds three air ambulances that cover Gloucestershire, Herefordshire, Shropshire, Staffordshire, Worcestershire, and the West Midlands. As well as two critical care cars that cover Birmingham and the Black Country.

The charity has responded to more than 66,000 missions since 1991, making it one of the longest established and busiest air ambulance organisations in the UK.

They rely solely on generous donations from local people and businesses to continue with their life-saving work.
To put it into perspective, each year the charity needs £10 million to maintain the costs of the helicopters and services.

Not only do they provide an extraordinary service, but Midlands Air Ambulance charity also hold plenty of fun events throughout the year.
To see more or get involved, click here:
https://www.midlandsairambulance.com/events/

To learn more about the charity and why we're working with them:
https://www.midlandsairambulance.com/
See all our upcoming events HERE