Transform Part 2
Published: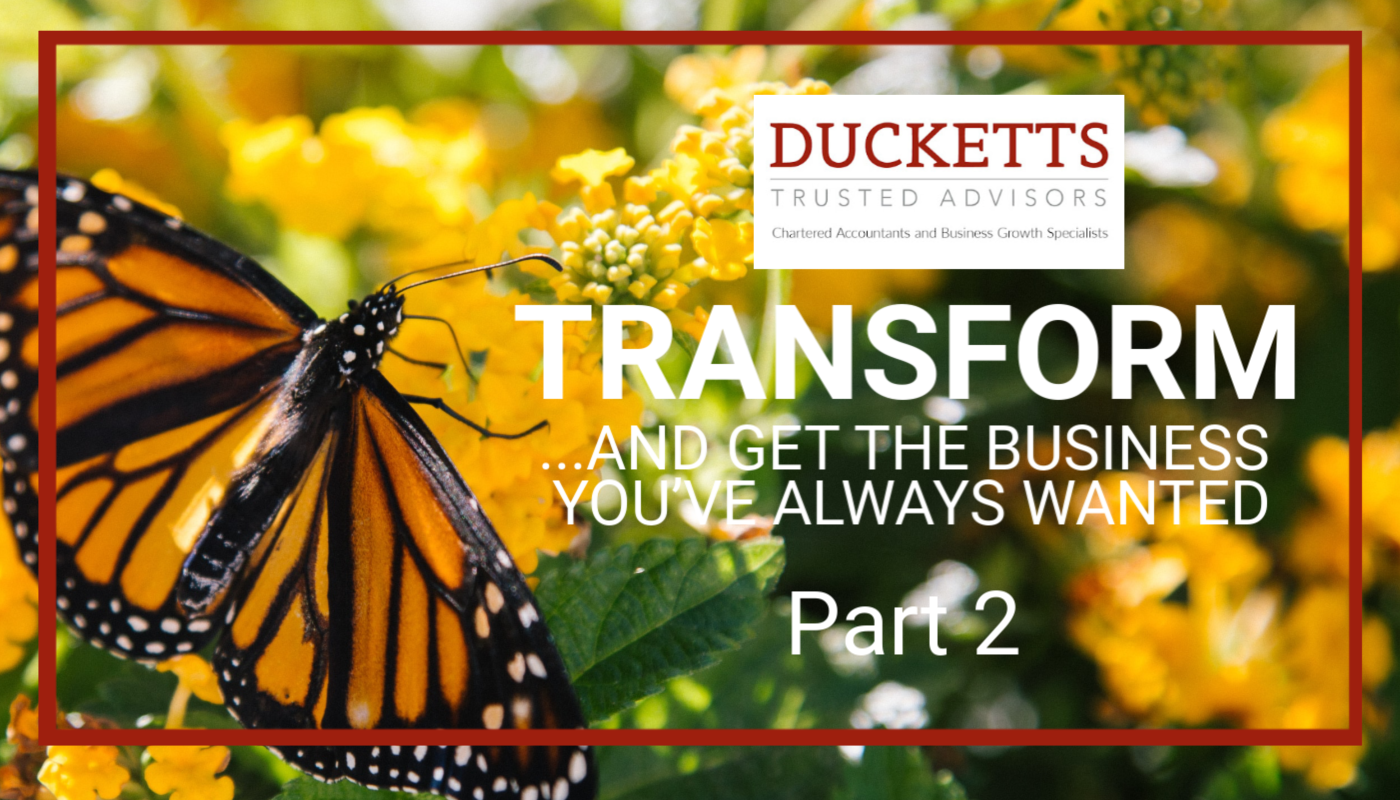 We have pulled together some additional questions to aid and provoke thought, to seize the real opportunity for Transformation:
PEOPLE
▪ Who do we want on the bus / off the bus / in a different seat on the bus?
▪ Right people in the right places at the right time?
▪ Can we all work together? Complementary?
▪ What skillsets / different skill sets? Flexibility?
▪ Training and Development reform?
▪ Do our people reflect the company values?
▪ Are our people self-motivated?
▪ Do our people enjoy work?

OPERATING MODEL
▪ What have we learned from the crisis?
▪ How can we fundamentally change?
▪ Flexibility?
▪ Speed?
▪ Ability to change?
▪ Embed with technology?
▪ What can we learn from others who have adapted?

TECHNOLOGY
▪ What have we learned in the crisis?
▪ Can we keep doing what worked in the crisis?
▪ What is there that I don't know I don't know?
▪ Relevant and embedded technology?
▪ Integrate with new Operating Model?
▪ Use it to Innovate?

LOCATION / PREMISES
▪ Do we need what we have?
▪ Flexibility?
▪ Remote working?
PRODUCTS / SERVICES
▪ What can we change?
▪ What does the market want?
▪ What can I learn from a business that produced totally different products in the crisis?
▪ Time to innovate?

SUPPLIERS
▪ How robust are our suppliers?
▪ Are our suppliers still there?
▪ Seek new/alternative suppliers?
▪ Embrace?
▪ Integration?
▪ Engagement?

CUSTOMERS
▪ What is the new opportunity?
▪ What do they want/need?
▪ New products/services to new customers (always the hardest thing to do)?
▪ New markets?

BRAND
▪ Perception of our Brand by all stakeholders?
▪ Engagement of our Brand with all stakeholders?
▪ What happened to our Brand during the crisis?
▪ What is our Brand now?
▪ What will change?

COMPETITION
▪ Use the opportunity that we have been given?
▪ Steal a march on the competition?
▪ Will other businesses now enter our market?

CASH
▪ Think differently?
▪ Build Buffers and hold Reserves?
▪ How do we protect it?
▪ Review our credit terms? Customers and Suppliers?

FORMING PLANS AND CREATING ACTIONS TO ACHIEVE TRANSFORMATION WILL DEFINE HOW WE
COME OUT OF THIS CRISIS, HOW QUICKLY AND HOW SUCCESSFULLY
The Ducketts team are here to help, we are always happy to arrange a call or meet you online with a video chat.
Chartered Accountants and Business Growth Specialists
Network House, Thorn Office Centre, Rotherwas, Herefordshire, HR2 6JT
01432 370572
www.chrisduckett.co.uk