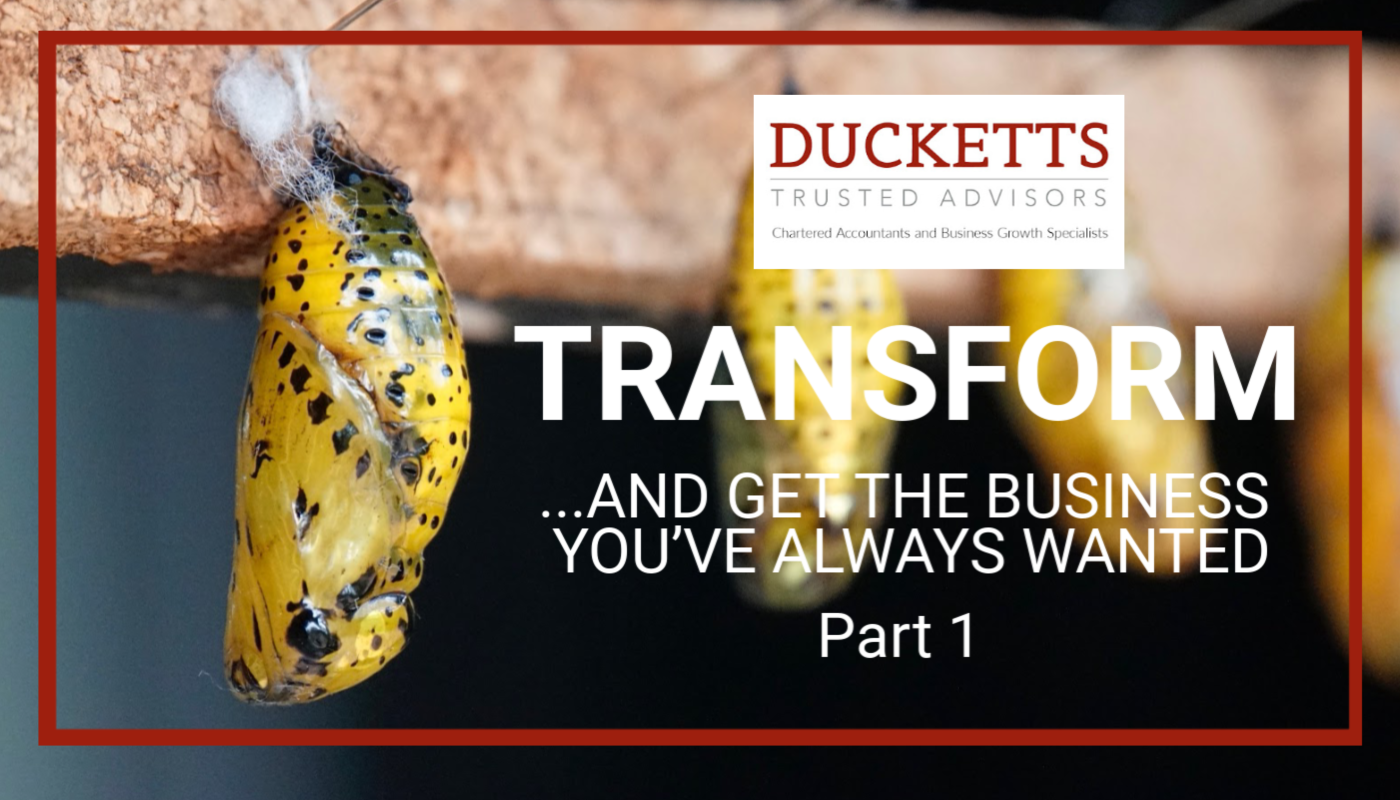 Navigating from crisis management part 1 - Seizeing the opportunity to transform
The Corona Virus crisis has caused severe difficulties for many of us.
For a few, it has been an opportunity to continue as before or even to grow, for more than a few it has caused severe issues that regrettably won't be overcome – but for many of us, whilst extremely challenging, we will get through this and it will create opportunity and new ways of working.
We know the crisis will end – but we don't know when. So now is the opportunity to take some time to plan. While the end may not come at a finite point, we know that our actions in this period will define how we come out of it and how quickly.
For those businesses that will get through this there is now a real opportunity for change. An opportunity to transform our business.
HOW ARE WE GOING TO TRANSFORM?
The key questions we need to be asking ourselves:
Why do we do what we do?
What is our picture of success?
Who are our key people and why?
What are our strengths?
Who are our ideal customers? Have they changed?
How do we present/market ourselves?
What can we learn from the crisis?
What must we now do differently?
How can technology help us?
How must our business now change?
Think Better not (necessarily) Bigger?
FORMING PLANS AND CREATING ACTIONS TO ACHIEVE TRANSFORMATION WILL DEFINE HOW WE COME OUT OF THIS CRISIS, HOW QUICKLY AND HOW SUCCESSFULLY.
The Ducketts team are here to help and are happy to arrange either a video or audio call, to discuss the possible opportunities open to you. There are a number of other areas/questions to consider, which we will be pleased to share, on request.
Chartered Accountants and Business Growth Specialists
Network House, Thorn Office Centre, Rotherwas, Herefordshire, HR2 6JT
01432 370572
www.chrisduckett.co.uk