We're proud to support KidsOut!
Published: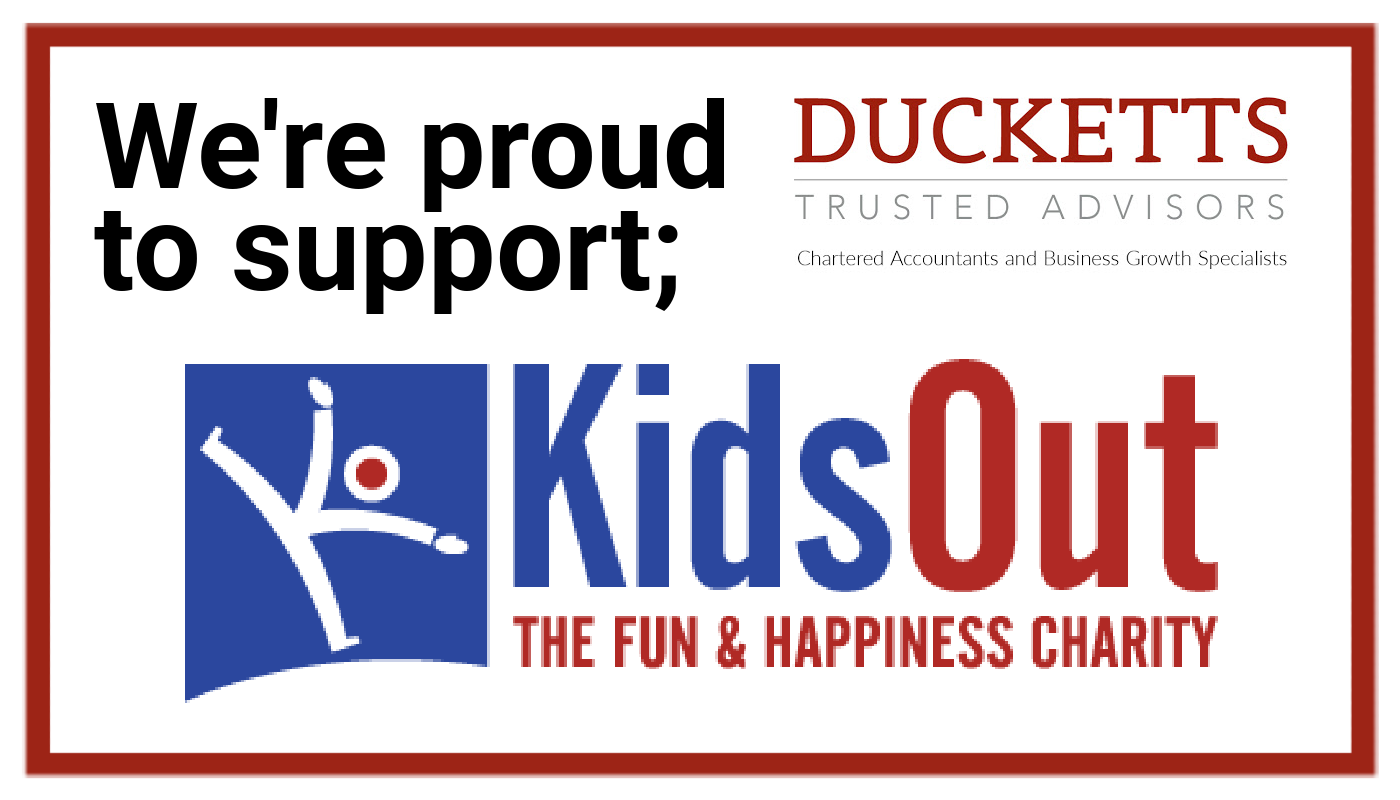 Each year more than 20,000 children flee domestic abuse to seek sanctuary in refuge.

Typically leaving home with only the clothes on their back, over 50% of these children have experienced physical, emotional, and even sexual abuse and arrive at refuge. By 18 without intervention 26% will not have turned to drugs or crime but with direct support, this is raised to 86%.

KidsOut is known as the "Fun & Happiness Charity" because we provide positive opportunities and experiences to bring smiles to disadvantaged children and enhance their wellbeing and outlook. Established in 1999, KidsOut has a small team of staff while utilising thousands of volunteers around the UK to achieve our core mission: to bring fun and happiness to those children who need it most.

Based in Bedfordshire, KidsOut provides its services all over the UK to over 65,000 children a year, mainly through the provision of fun days out and toy boxes for children who have survived domestic violence and are living in refuge.
While KidsOut supports children from a range of backgrounds, it is the only national charity focusing on the needs of children in refuge and works with every Women's Aid Federation refuge in the UK.

Alongside our services we organise many corporate networking events. Our events have expanded across the country into annual Golf Classics, KidsOut Ball, Theatre Galas and our most popular, the KidsOut Question of Sport. All funds raised in the areas where we hold events, will go directly to help local disadvantaged children.

Like many charities, KidsOut is still facing unprecedented challenges with the effects of COVID-19. KidsOut has been forced to cancel or postpone all its fundraising events from March 2020 through to June 2021 resulting in a loss of over £1m.
However, it is through companies like Ducketts and ABGI that provide additional support and allows KidsOut to carry on their services to children who need our support now more than ever.

Since April 2020 we have provided:
- 14,589 Toy Boxes ensuring every child in refuge received one from start of lockdown to end of May 2021.
- 21,068 food vouchers to families in refuge who have no access to a foodbank or other scheme. We received the largest Home Office grant, support from Direct Line, and other grants to support our food voucher initiative from start of lockdown to end of March 2021.
- 1,721 children's cinema tickets (under 18) and 1,109 adult's tickets to 86 different refuges across the UK in September.
- 600 WiFi codes to refuges with no broadband.
- Provided 60 Disney+ accounts to refuge.
- We will be providing laptops to 1 in 4 refuge children so they can continue their education and stay connected to friends.

When restrictions allow, we will be offering every child living in refuge a trip to the cinema.
From a recent survey KidsOut conducted, 99% of the children requested this for a fun day when restrictions allow, this will be the first trip to the cinema for many of these children. The reason for this is that refuges have little or no access to TV's, Wifi or electronic devices.
To find out more about how you can support this amazing charity, see their website; https://www.kidsout.org.uk