Euros 2020 - What can business learn from Gareth Southgate?
Published: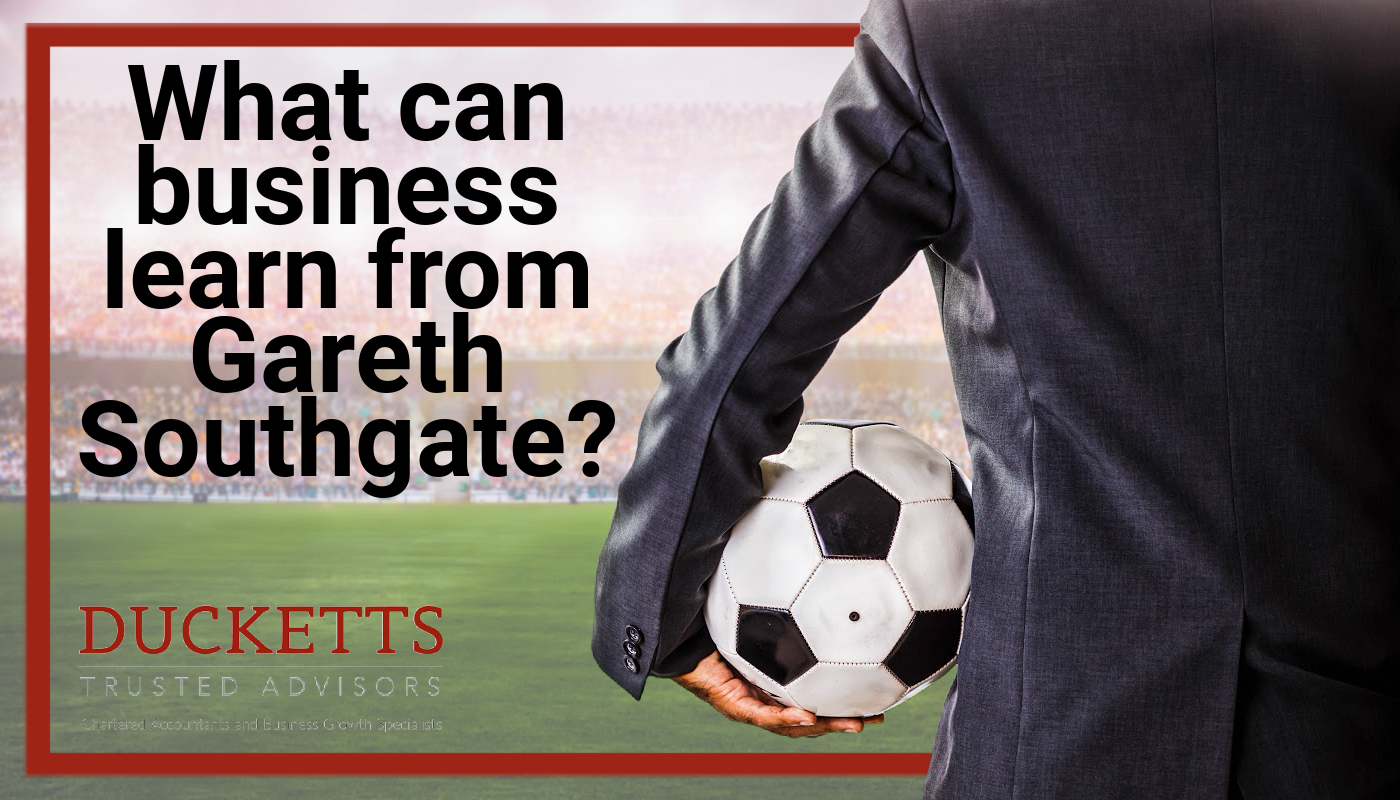 Listen to people who know things that you don't
Despite England's loss on penalties in last night's Euro 2020 final, the England team has made significant progress since Gareth Southgate's appointment as manager. So what has he done differently and what can business learn from this?
Some years ago, many of the big tech firms were concerned that innovation had dried up, despite hiring the best software engineers.
In the same way, the CIA started missing major threats, despite recruiting what they had specified as the best people for the jobs.
And the England football team has struggled to achieve its potential, despite having some of the best footballing talent available.
So what did Gareth Southgate (and the big tech firms and the CIA) do about it?
Southgate took a different approach. He opened up to new ideas, he took advice from outside of football. He listened to people who knew things that he didn't. 'That's how you learn'.
Advice was sought from amongst others a College Commander from Sandhurst Military Academy, a Tech entrepreneur, a rugby union coach, a cycling coach and an Olympic rower.
He looked outside of the usual contacts of fellow coaches and retired footballers.
Psychologists tell us that we love being surrounded by people who think just like us. But all that gives us is clone like thinking, a lack of creativity, consensus and very little challenge. It can be very self-limiting and can result in overlooking the obvious.
Similarly, the big tech firms and the CIA started broadening their recruiting by being far more diverse, moving away from their status quo, employing some rebels (in the sense of injecting fresh thinking) and maximising their depth and range of knowledge.
Could you improve the performance and success of your business by opening up to new ideas, taking advice from outside your usual circle of contacts, finding people who know things that you don't, seeking out challenge, creativity and difference?
If we can help please call either Phil Taylor or Martyn Wright on 01432 370572.