Grant funding - Act now or miss out!
Published: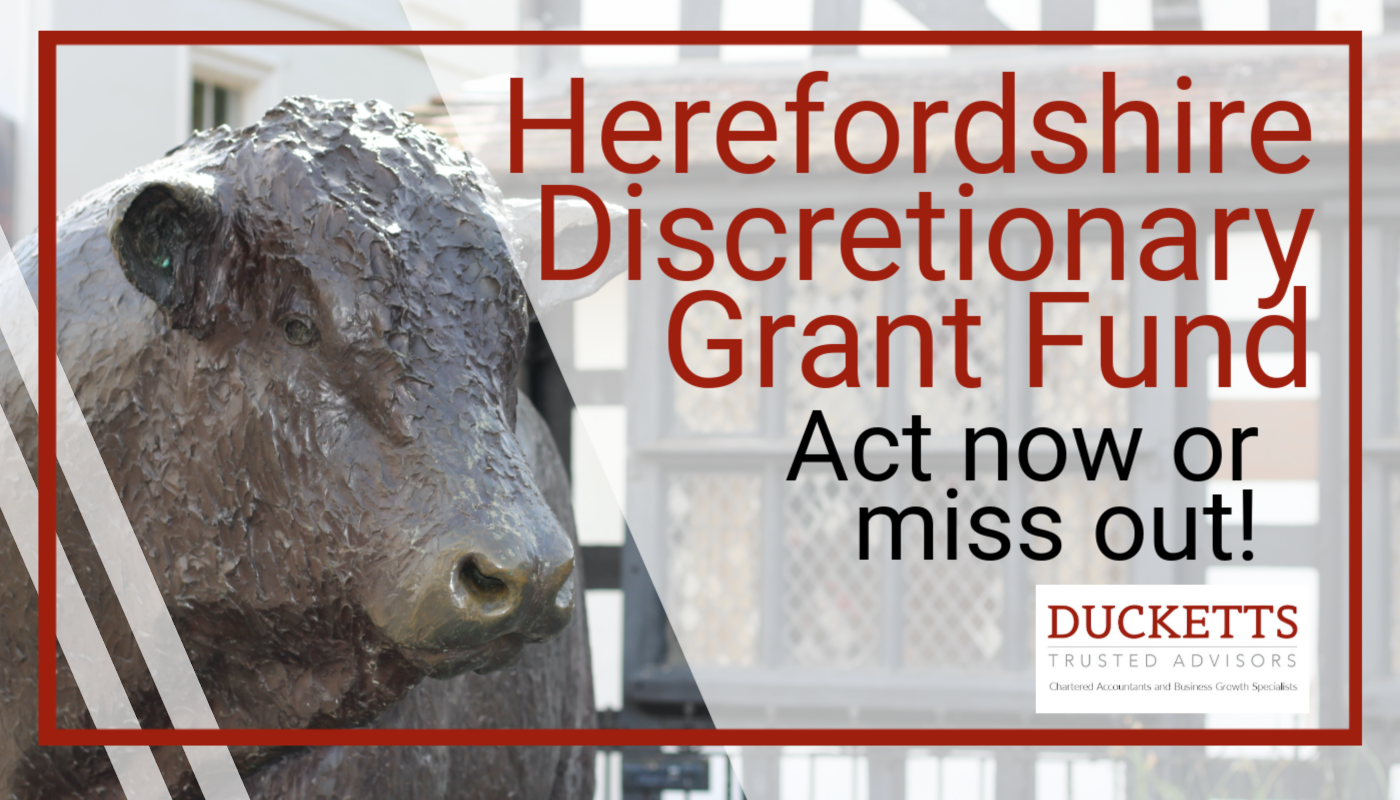 Herefordshire Council launches The Discretionary Grant Fund
Herefordshire Council has been granted £3.2 million from central government, to support businesses that have not been able to access other support schemes. Grants will be awarded reflecting the size of business, level of fixed property costs and the scale of the impact experienced.
But you need to be quick! The scheme is now open and completed applications must be received by midnight on the 28th June 2020.
To be eligible, businesses must:
Be a small or micro business, charity or social enterprise.
Have an annual turnover of less than £10.2 million.
Employ less than 50 staff.
Furthermore, applicants must also be either:
a small business in shared offices or other flexible workspaces;
market traders with fixed building costs who do not have their own business rates assessment;
bed & breakfasts which pay council tax instead of business rates or;
charity properties in receipt of charitable business rates relief.
Further details, the full eligibility criteria for businesses and how to apply can be found on the Herefordshire Council website at:
https://www.herefordshire.gov.uk/info/200250/coronavirus/906/herefordshire_coronavirus_discretionary_grant_fund
Martyn Wright