Our calmest Tax Return season ever!
Published: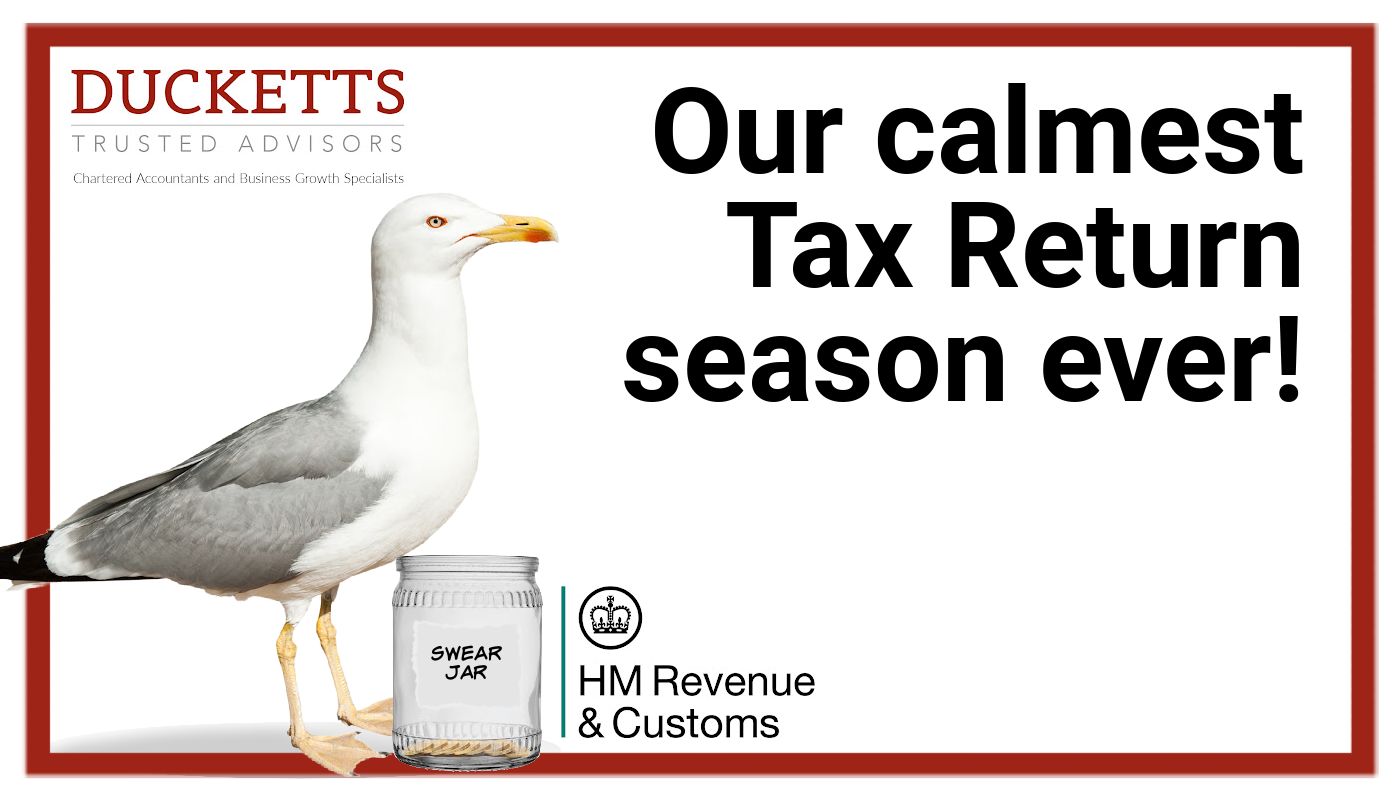 My 23rd year of Duckett Tax Returns was marked by a significant drop in expletives.
That may be, in part due, to the fact that I have only been in the office for 3 days per week. Mainly, it's because our Head of Tax, Soo Pudge, has done the bulk of the work, while I have flown in 'seagull like', done what they do and then pecked at some occasional scraps.
In contrast, she has resembled a swan, gliding serenely over the water (possibly paddling like blue blazes under the surface!)
There have been some frustrations appertaining to HMRC (shocker) and systems that don't work/go awry but all 500 Tax Returns have gone in and that was achieved before the deadline.
I'm off to celebrate.
Sara Morris
Tax Manager