Introducing Our Apprentices - Jake Edmonds
Published: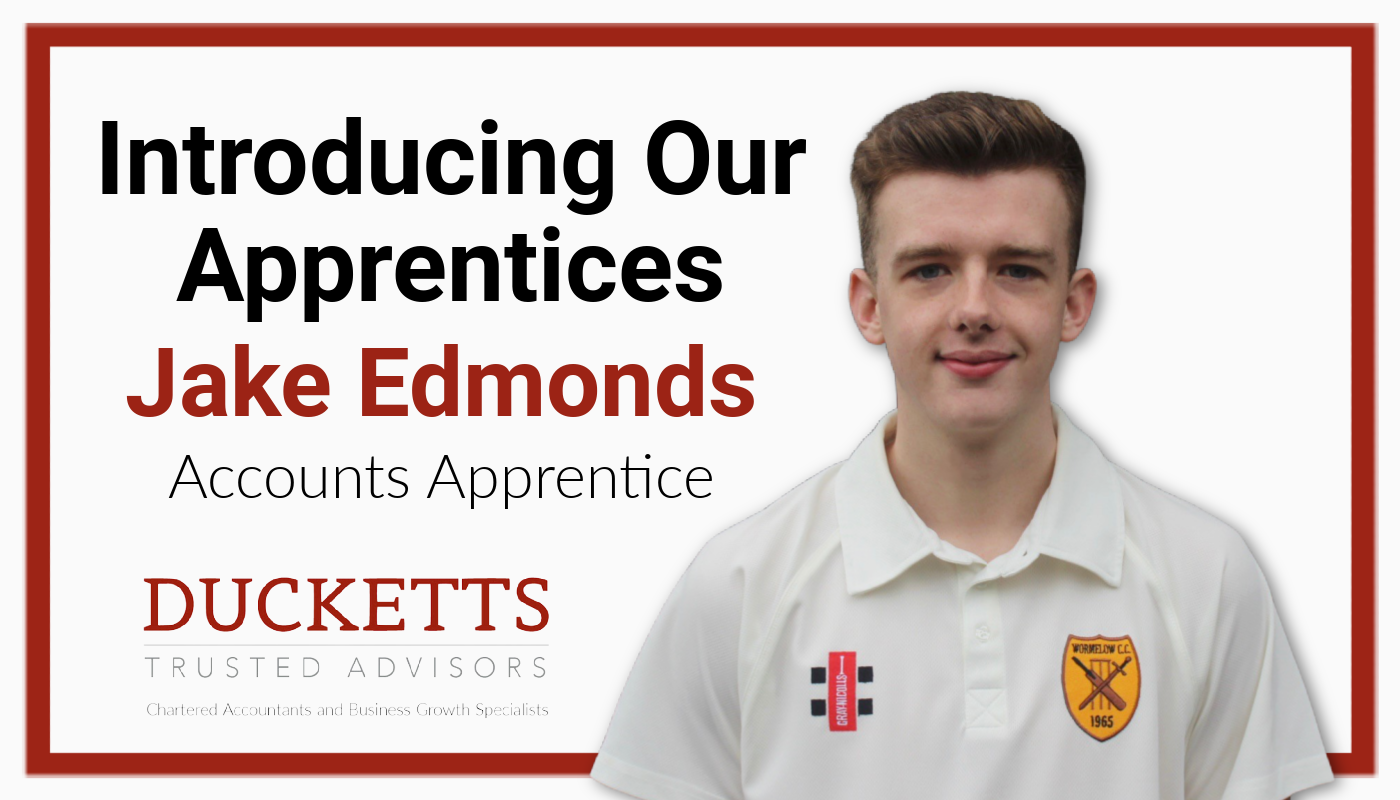 2020 saw Ducketts employing apprentices for the first time. Jake Edmonds, our second apprentice, joined us as an Assistant Accountant apprentice in September.
Now that Jake has settled into the team, and indeed has his feet firmly under the table, we thought the time was right to get his views on the benefits of doing an apprenticeship.
1. What made you want to do an apprenticeship to begin with?
I have previously completed other qualifications and wanted to continue my learning while gaining some practical experience of what I had learnt in the past, while continuing my studies.
2. Why did you choose Ducketts?
I heard about Ducketts through a contact and decided to do some research on the website. It looked like a great company I would fit into nicely and would best accommodate my apprenticeship studies.
3. What have you learned since you started your apprenticeship?
I have learnt how an accounting firm works in practice as opposed to learning information from a textbook, which has been interesting to see and be a part of.
4. What do you enjoy doing in your spare time?
I play local cricket for Wormelow Cricket Club and enjoy playing golf.
5. Where do you see yourself in five years' time?
In five years' time, I hope to have gained more qualifications and experience and become an established member of the team.
6. What do you enjoy most about the job?
I like meeting new people, whether it be the staff or clients, everyone has made me feel welcome here at Ducketts. I also enjoy gaining practical experience and having a go at completing work that I had learnt in my previous studies.
7. What advice would you give to someone who's thinking about doing an apprenticeship?
I would strongly recommend an apprenticeship to anyone thinking about starting one. They are a great opportunity to gain experience, get a job and earn some money, whilst gaining qualifications and progressing your career.